Working Together
First, I learn about your business, who it serves and how.
Together, we look at your goals and marketing strategy, and how
your website fits in with the rest of your marketing, both offline and online.
We deep dive into your branding and messaging.
Only when I understand your business and precisely how I can help,
only then do I lay the first pixels down.
CONTACT ME
I've been helping website clients for 20 years, and what I know is this:  Your situation is unique.  Your story, your goals, your business and personal needs…  they need a way to unfold that allows for that uniqueness to express itself.
Over the years, I've worked out a process that does just that.  A process that creates websites that fit your budget and your strategy for success.  Not a cookie-cutter process, but one that calls forth the best of you and your business, and highlights your unique identity and offerings. (Website in a Week is a streamlined, accelerated version of this process.)
There's a lot these days to being present on the web in an effective way.  I can help you with some or all of it.  Strategy and coaching are a big part of what I do.
Many of my clients have been with me for years. I know who they are, I understand their businesses, and we've met the challenges of the ever-evolving internet together.
Every project or consultation I do is tailored to meet the needs of my clients.  From starting with a simple website, all the way through to complex launches and campaigns, I'm here to help you build an effective online presence.
One step at a time.
Ready to get started? Contact me!
PS: I also rescue and repair websites and web projects. If you've been abandoned by your web designer, or they aren't showing up on time and getting things done when they say they will, maybe it's time for a change. Contact me and let me help you get moving forward again!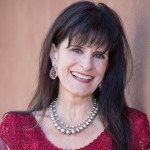 Munro has build two websites for me and he is outstanding at what he does. Munro weaves together a background in art, design, marketing and sales, and communication and then combines that with his extensive and ever-growing technical expertise. The result is someone who can create a website that's visually beautiful, structurally simple and elegant, and perfectly suited for my particular needs. In fact, Munro goes the extra mile in learning what my needs are so that he can design and build a website that's exactly right for me. His communication is excellent, his work ethic impeccable.
Susanna Maida
ReWeaving the World